Nice to meet you! I'm so glad you've stopped by to find out more about my books. On this site, I like to share my interviews with other up-and-coming authors as well as fun books I'm reading now. If you want to stay up-to-date on the latest writing news, subscribe to my blog! Below are the blurbs for Speaking in Tungs and Speak of the Devil. Speaking out of Tern will be available in May 2018.

When Marleigh Benning leaves San Francisco to search for her birthparents in rural Pennsylvania, she lands a job as the speech therapist in town, a town called Tungston–"Tungs" to the locals. She thinks now really, Tungs!? With only five patients to treat, she wonders how hard can this be? But chaos hits on the first day of her at-home-visit therapy when she unwittingly lets her patient's beloved deaf dog escape into the backyard wilderness. Highly trained as a therapist but out of her element, she must negotiate indoor chickens, rattlesnakes, and patients who need so much more than her training entails. What's more, she finds herself threatened not only by the real danger of a violent fugitive on the loose, but the sweet inner turmoil a young fire chief ignites in her.Speaking in Tungs is now available by order through any bookstore, Amazon, BAM! or Barnes & Noble.
"SMARTLY WRITTEN."
"Speaking in Tungs is too good to be anyone's first novel. Is Karla Jay even the author's real name? I don't know the answer but I do know that I enjoyed reading this witty novel with its colorful cast of characters and so will you." – Firoozeh Dumas, New York Times best-selling author
"In Jay's debut novel, a speech therapist moves to the small town of Tungston, Pennsylvania—locally known as 'Tungs'—and finds colorful characters and a little mystery… Marleigh's patients come across as three-dimensional people, and the details of her speech therapy work are fascinating." —Kirkus Reviews
"The author takes you on a roller coaster ride of emotions, but it's a ride you will be glad you took. This book is so well written and is a must read because it is so entertaining!" Chris and Christine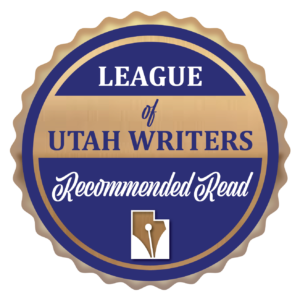 2016 winner of LUW's Recommended Read
Purchase through Amazon (e-book, paperback, or hardcover) here!
Purchase through B & N here!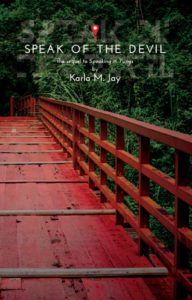 Speak of the Devil:
Marleigh Benning thinks she's mastered being a home speech therapist in the most remote region of Pennsylvania… and that the steep learning curve is behind her. But in Speak of the Devil further surprises await around the next bend, as her six unpredictable clients throw her for another loop; her relationship with local fireman, Lawyer, heats up to alarm-level arson; and she discovers why her birthparents went underground. The biggest danger Marleigh faces as she traverses the rolling, verdant terrain, going house by house to improve speech and articulation, is her inadvertent entanglement in a clandestine heroin operation.
OUTSTANDING! This picks up right where Speaking In Tungs left off! It was so much fun to see where Marleigh's adventures take her this time and to visit with her old and new friends! I can see a series in the making and I couldn't be more excited! Keep them coming, Karla Jay!–Judy Watson
BRAVO! Worthy of a Standing Ovation– In sum, it is extremely rare to find a novel that's a challenge to put down, that I cannot predict outcomes or the ending, that makes me laugh out loud, and that has me looking forward to flipping to the next page. The only disappointment is when it ends, leaving me hungry—no, starving—for more.- Emma M.
Speak of the Devil is a wonderful book that revisited all the eccentric & loveable characters that we met in Karla Jay's first book, Speaking in Tungs. It is an enjoyable read from beginning to end, full of humor, a little mystery & even a touch of romance. And just like her first book, the ending gives hope that, if we are lucky, we may get to once again return to Tungston to rejoin these zany characters.- CCD
Purchase from Amazon: https://www.amazon.com/Speak-Devil-Speaking-Tungs-Book/dp/0996195076/ref=cm_cr_arp_d_product_top?ie=UTF8