May is Better Speech and Hearing Month!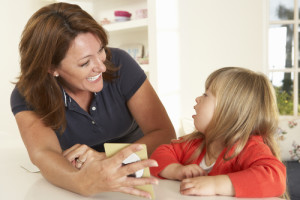 I've been a speech and language pathologist for over 3 decades. Egads, that's a       long time. A common question I get is, "Just what do speech therapists do?" I'm pretty sure everyone knows we can fix an /r/ or an /l/ problem along with the other misarticulated sounds, but we do so much more!  We can correct or improve problems with: grammar, receptive language, expressive language, noun-verb agreement, stuttering, working memory, rapid word naming, cognitive issues, cognitive decline, stroke, brain injury, post-brain surgical issues, voice disorders, swallowing problems, decreasing a foreign accent, word loss and motor speech problems. This list is not complete, but you get the picture – we offer a wide variety of therapy. And this is why I love my job. It's never boring!
And did you know that English possesses more sounds than any other language? With all of our consonants and vowels, we have 54 sounds altogether, while Italian has roughly 23 separate sounds. Hawaiian has just thirteen, and if you've ever tried to read their road signs, you know that their vowels carry a lion's-share of the weight in their words. 
54 possible sounds means, more to work with when articulation goes off track! This is another reason as you bump into those speech pathologists out there, you should take a moment to thank one.